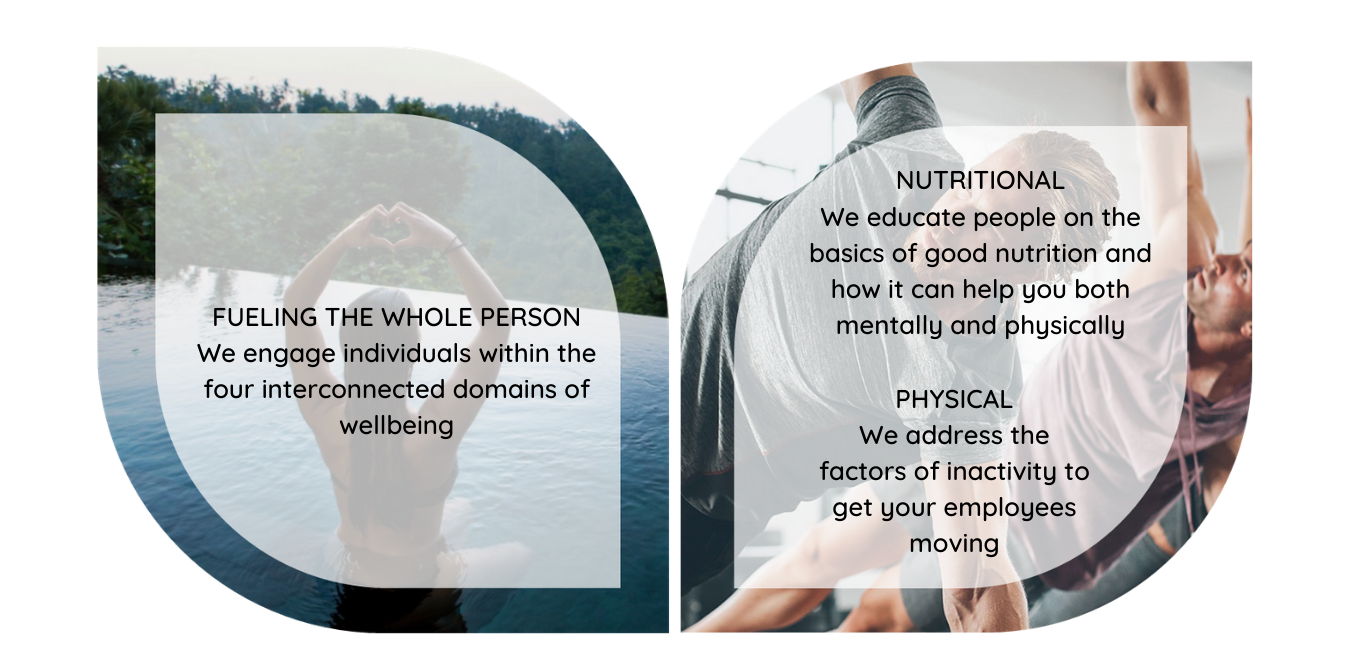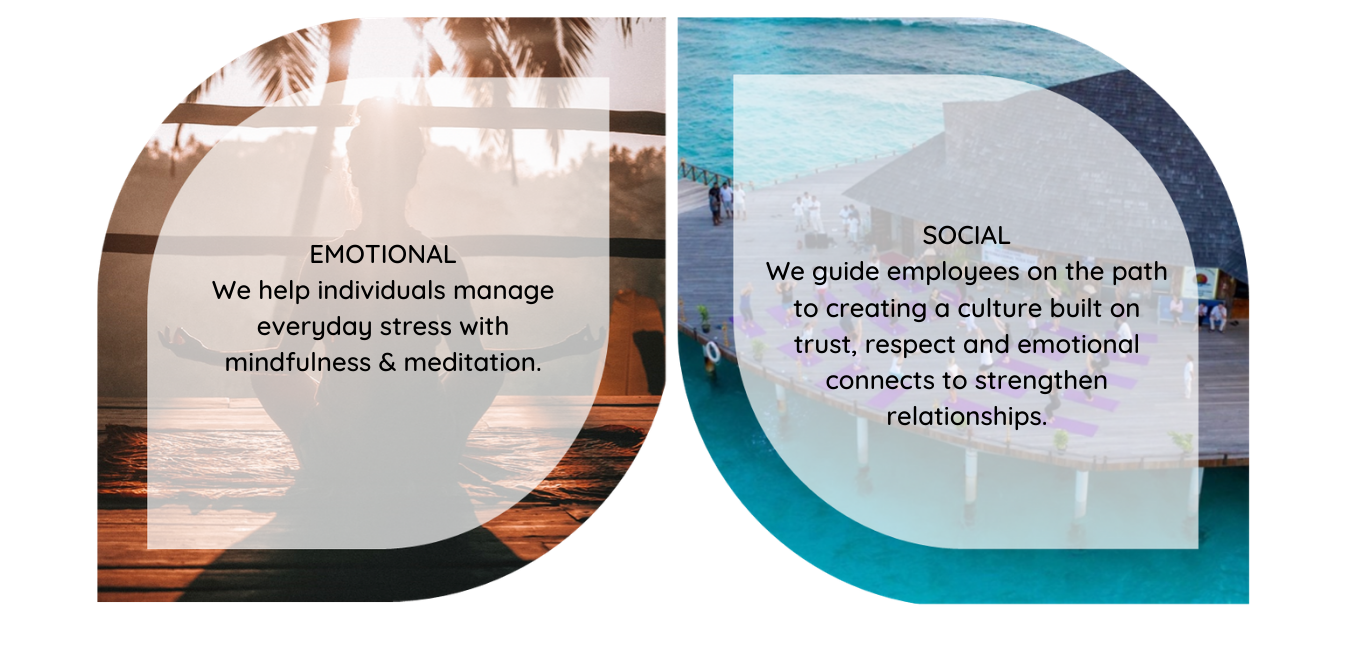 FUELING THE WHOLE PERSON
We engage individuals within the four interconnected domains of wellbeing
PHYSICAL
We address the factors of inactivity to get your employees moving
EMOTIONAL
We help individuals manage everyday stress with mindfulness & meditation.
SOCIAL
We guide employees on the path to creating a culture built on trust, respect and emotional connects to strengthen relationships.
NUTRITIONAL
We educate people on the basics of good nutrition and how it can help you both mentally and physically.